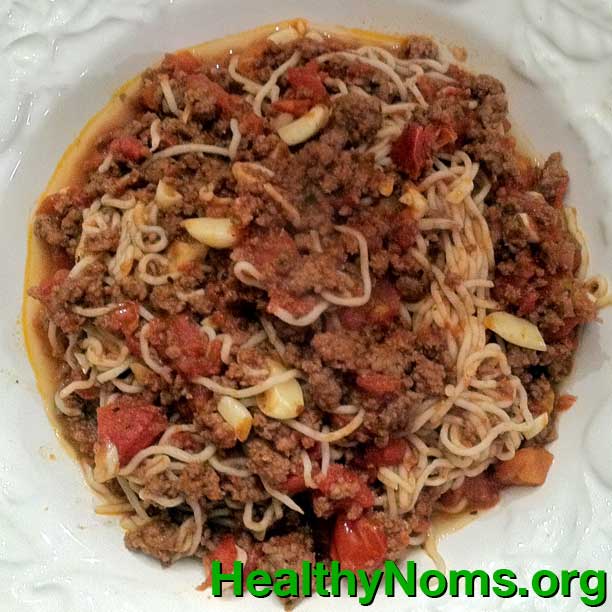 A healthier spin on spaghetti bolognese. I used:

Browned the bison in a cast iron skillet, adding the garlic just as the meat was turning brown, let it simmer for a few minutes. Added the diced tomatoes and mixed all together. Turned the heat down and let the mixture simmer while I prepped the noodles.
Prepared the noodles according to package directions. Namely, drained and rinsed the noodles thoroughly, turned them out on a paper plate, covered them with a paper towel and microwaved them for a minute.
Added the noodles to the sauce and simmered for a little while longer, then served. Yummy!