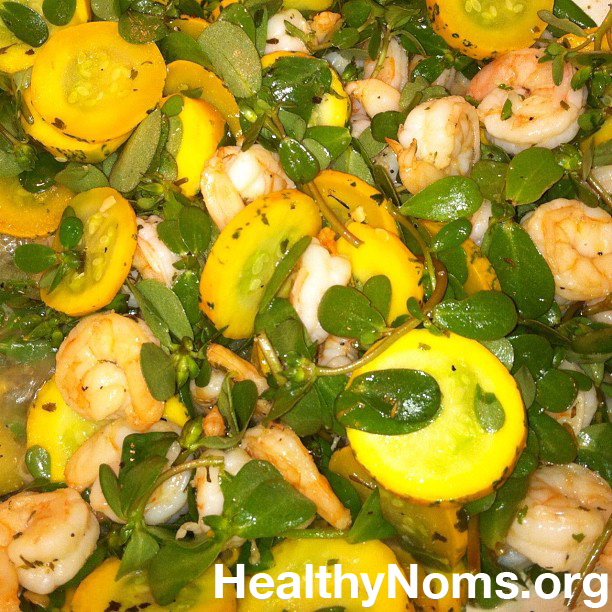 Quick & easy. We pulled cleaned & peeled raw shrimp out of the freezer in the morning before work*, stopped at the Farmers Market on the way home and picked up some veggies and threw this meal together in 20 minutes.
We sauteed some yellow & green summer squash in lemon-infused canola oil and threw in the shrimp when the squash was about halfway done. Sprinkled in some citrus-dill spice mix and cooked until the shrimp was almost done. At the last minute we tossed in some purslane just long enough to wilt it a bit, then served with fresh lemon wedges.
Try with your own choices of in-season locally grown veggies and greens.
The oil & spice mix we used come from the Time Savor Gourmet, but you can create your own blends.
*Allow enough time for shrimp to defrost in the refrigerator.